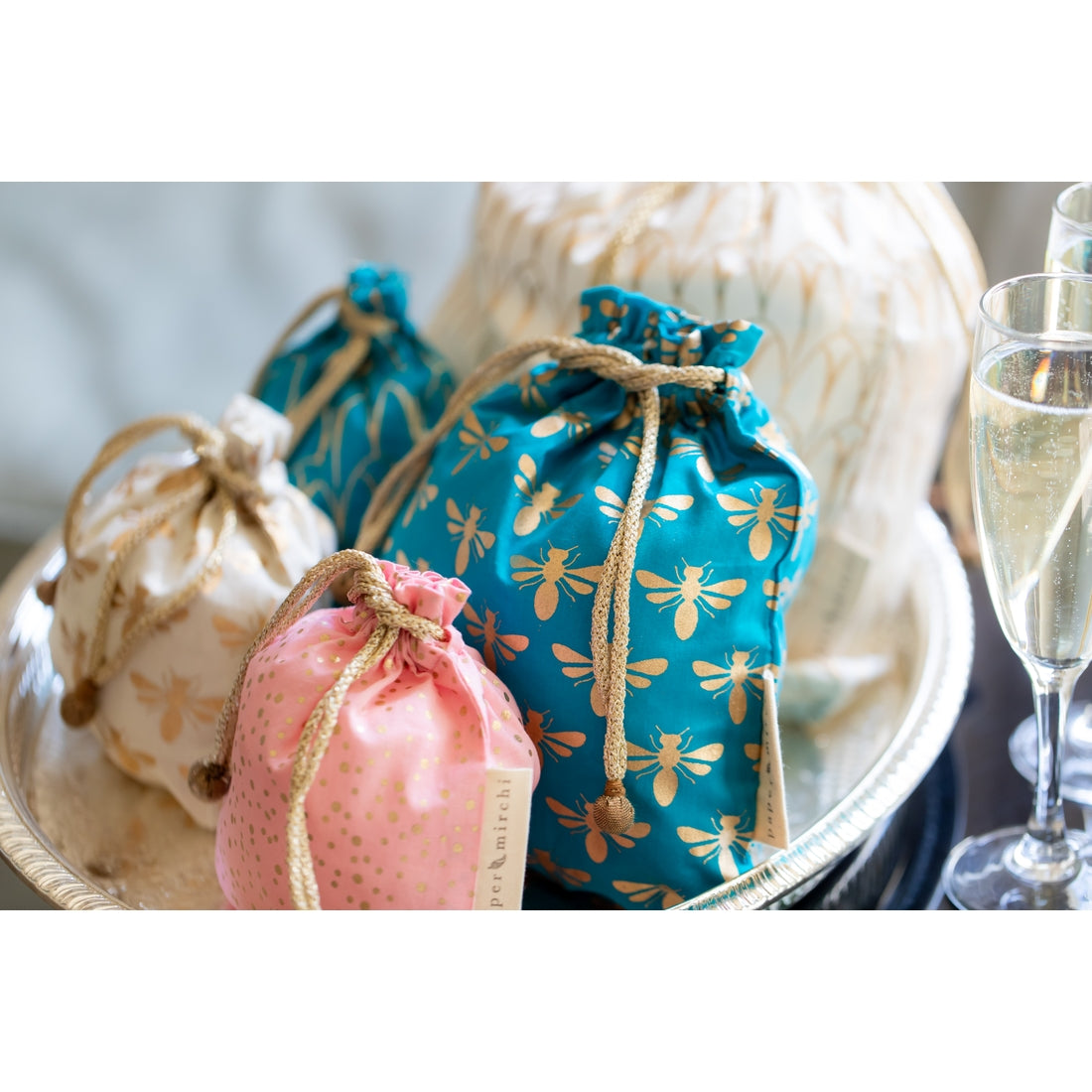 Gift Bags
Embrace a zero-waste and time-efficient gift packaging option with our stylish artisan-made fabric gift bags.
Traditional techniques such as silk screen printing and batik are used to handcraft beautifully illustrated designs onto our 100% cotton fabric.
Height 33cms - Width 29cms.
Our gift bags can hold up to 4 Wondersuits.
Filters