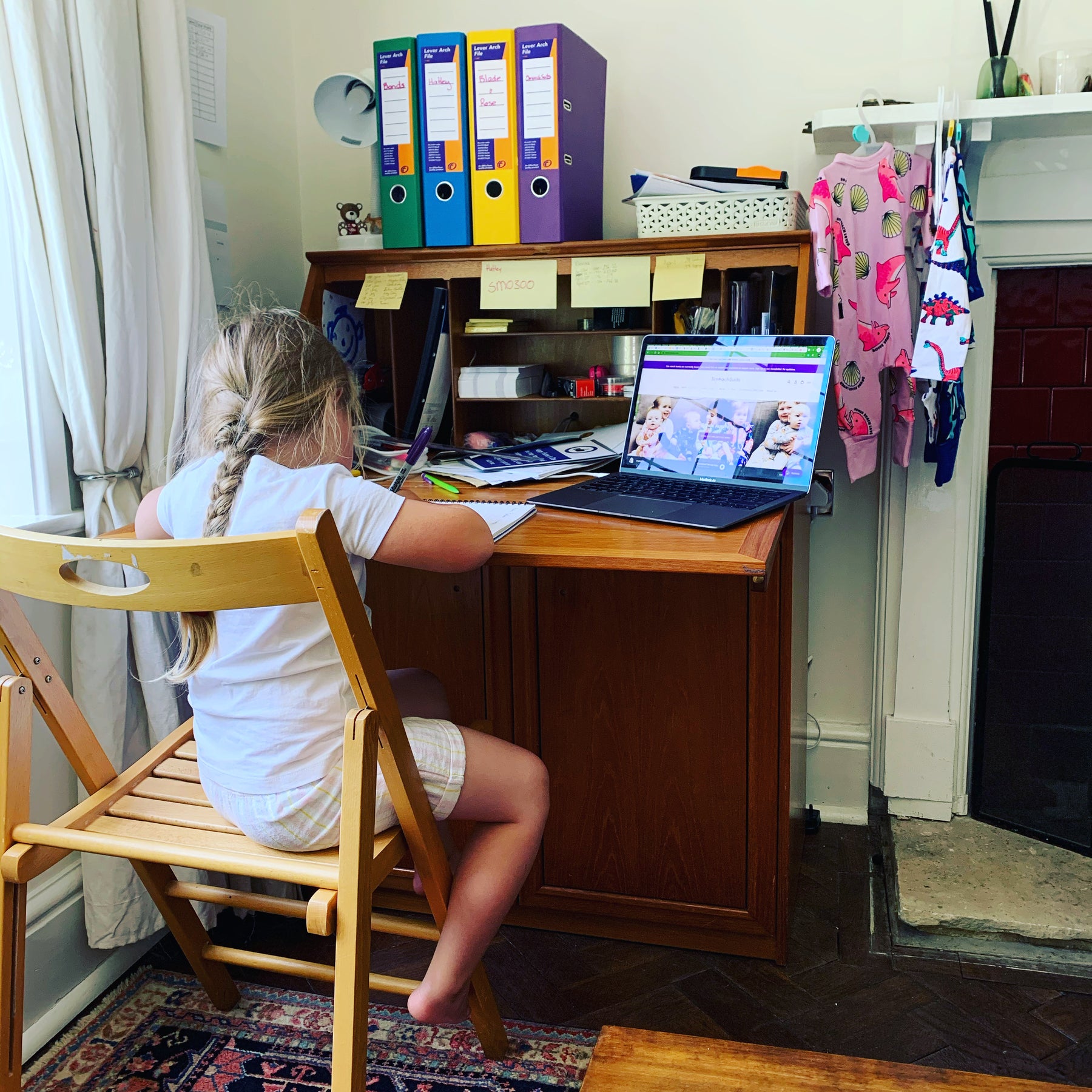 Why every Mum could start her own business.
Why every Mum could run her own business.
For years John has been saying to me that you will never be financially independent working for someone else as a salaried employee. He also says that you will never be able to have control of your own time working for someone else.
As mums, we all know the struggles of trying to juggle work, kids, a husband, and home life.
That dreaded phone call from your kid's nursery or school saying they are sick and need to be picked up within the next hour and can't return for the next 48 hours.
The fear of having to tell your boss again that you have to leave work early.
They always smile and agree, but you know in the back of their minds, they are rolling their eyes and saying "not again". 
Missing school sports days and plays. Having to rush home from work to make sure you get to the nursey on time so as not to incur a scowl and a late fee. 
I remember going to one of Charlotte's school concerts. As her class came out into the auditorium, each little girl's face looked up expectantly into the crowd to see their fawning parents embarrassingly waving back at them. I'll never forget the look on a few little girls' faces when they knew their parents weren't there and I promised myself from that day on, I would attend every boring and tedious school and sports event for my children possible. 
The benefit of working for yourself is that you have absolute flexibility in your hours and schedule. I know certain professions don't lend themselves to being self-employed but if you can, I really recommend it.
I know that when I really push myself and focus I can grow my business a little bit each day. I also know that I can pull back when needed and keep things ticking along without too much involvement if I have sick children or other responsibilities. 
I know it's a really scary prospect to go out on your own, but it is definitely worth it. Take something you're passionate about and run with it. 
It's ok to start small while you're still working or on maternity leave. Each and every day, you can grow your business into something really exciting. I run SmoochSuits from this tiny desk in my front room.
There are also a host of resources out there specifically designed to help people starting their own businesses. I am lucky enough to be able to utilise Cool Ventures which is a council-funded scheme in Somerset that runs 1-on-1 sessions and business webinars. Subject range from how to start a business, how to utilize social media and blogging, and how to embark on booking keeping for a limited company.
I'm sure if you look in your local area, there will be a plethora of information and advice for you.  All you have to do is take the first step.
I'm by no means an expert, but I'm always here to help and to answer any questions you have if needed.
Be brave and take the first step!
Kelly xxxx